#CASE STUDY
HIGH LEAGUE 2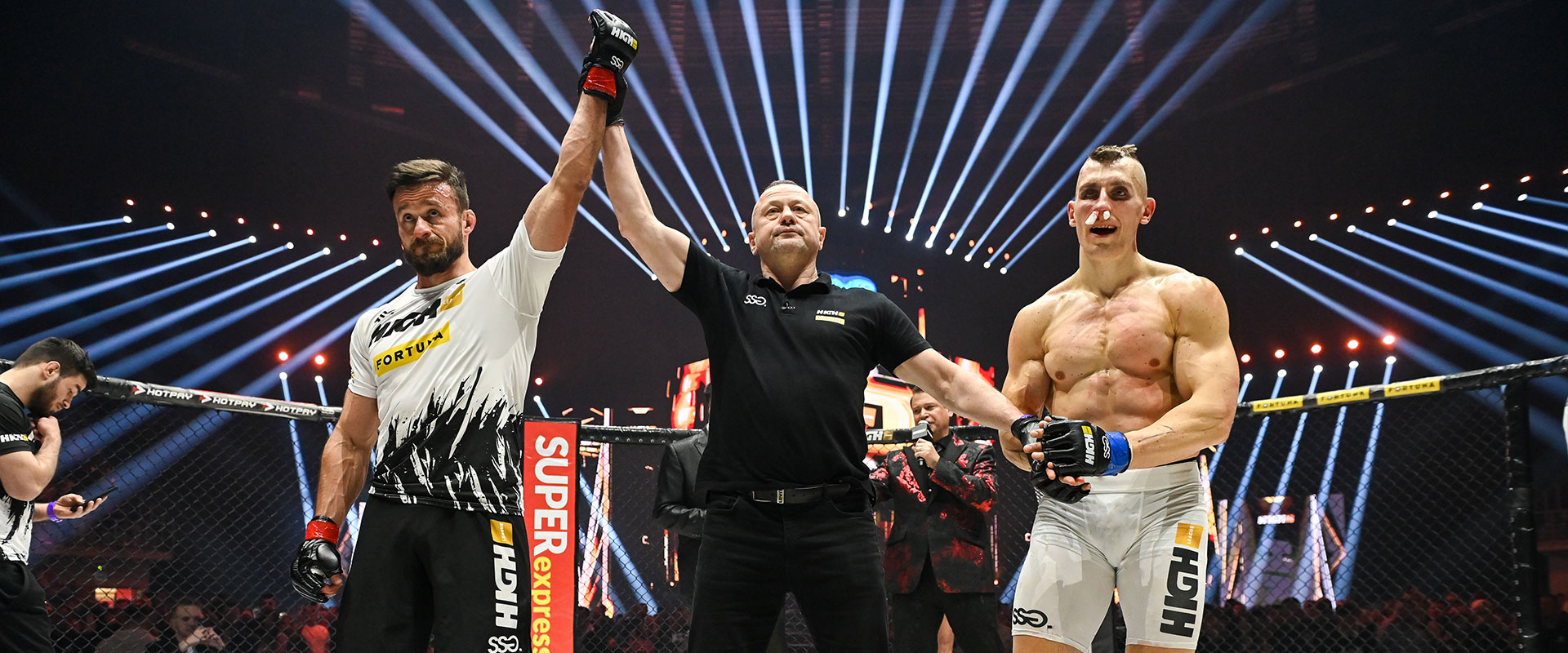 Two of our influencers – Dis and PashaBiceps – decided to try their hand in the octagon at the MMA High League 2 event. We don't have to mention that they both won their fights because it was a clear thing for us :).
Dis, who was already supported by both G2A and Predator brands, performed with body tattoos of both brands, and G2A supported him by placing billboards in his hometown of Cracow, promoting the fight and congratulating him afterwards. It's nice to have such partners with whom we have a great relationship.
The event was an opportunity for PashaBiceps to start a long-term cooperation with Kinguin – at the gala he appeared with a body tattoo and undertook communication activities of the platform and creation of his own landing page with selected games.
Esports icon fight has resonated in the esports world, having the community of the whole world backing Pashabiceps from the very beggining. The fact that hundreds of Twitter users have changed their profile pictures to Jarek's picture adding #TeamPapito – including the main account of the CS:GO supported by Valve was an unprecedented event.
In one weekend, PashaBiceps' accounts grew: