#CASE STUDY
NERF in gaming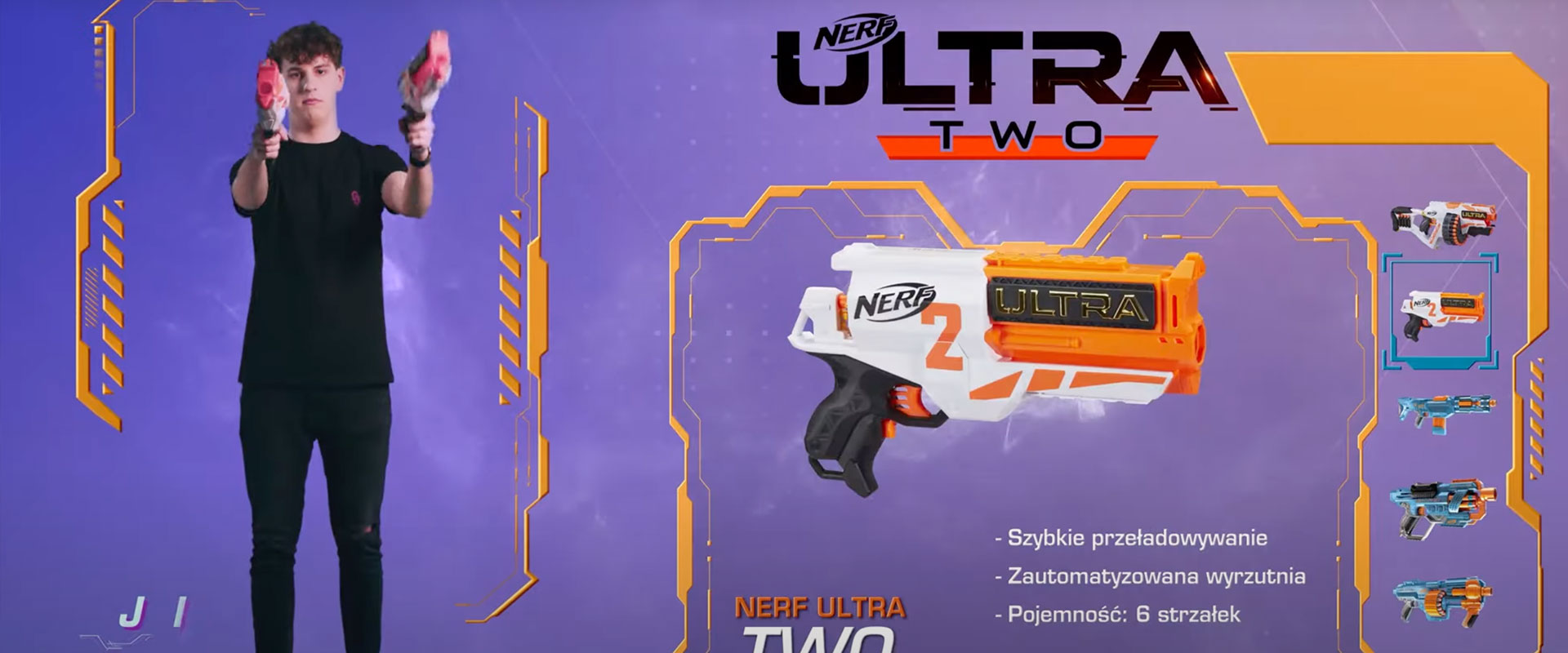 The aim of the campaign was to expand the group of players who would bring the fun of the game into the real world. The activities were supposed to translate into brand recognition and online sales growth as well as break the myth of negative influence of this type of toys and harmfulness of games – in fact, gaming can be combined with offline fun.
Analyzing the target group, its behavior and the fact that the NERF brand has already cooperated with Epic Games (Fortnite), it was natural to continue this path and create a strategy based on this title that would combine the offline and online worlds while showing the accompanying positive emotions.
Knowing that most toys are sold during St. Nicholas' Day and Christmas, and that this is the perfect time to spend time playing together, as the first step of our actions we undertook the production and emission of an advertising spot and cooperation with influencers whose audience is matched to the target group of the client. Advertising spots, aired in Poland and the Czech Republic in December, which showed the transition from online to offline and the same joy and emotions of fun as in a virtual game. Video, aroused reflection to spend time together and precisely, yet naturally, presented the product. Two influencers from Poland – Jacob and Konopsky, and two from Czech Republic – OGY and Stay12 were involved in the campaign.
300 000
Instagram impressions
2 000 000
GoogleAds impression
23 %
year-on-year sales growth