#CASE STUDY
Steel Series – Multichannel campaign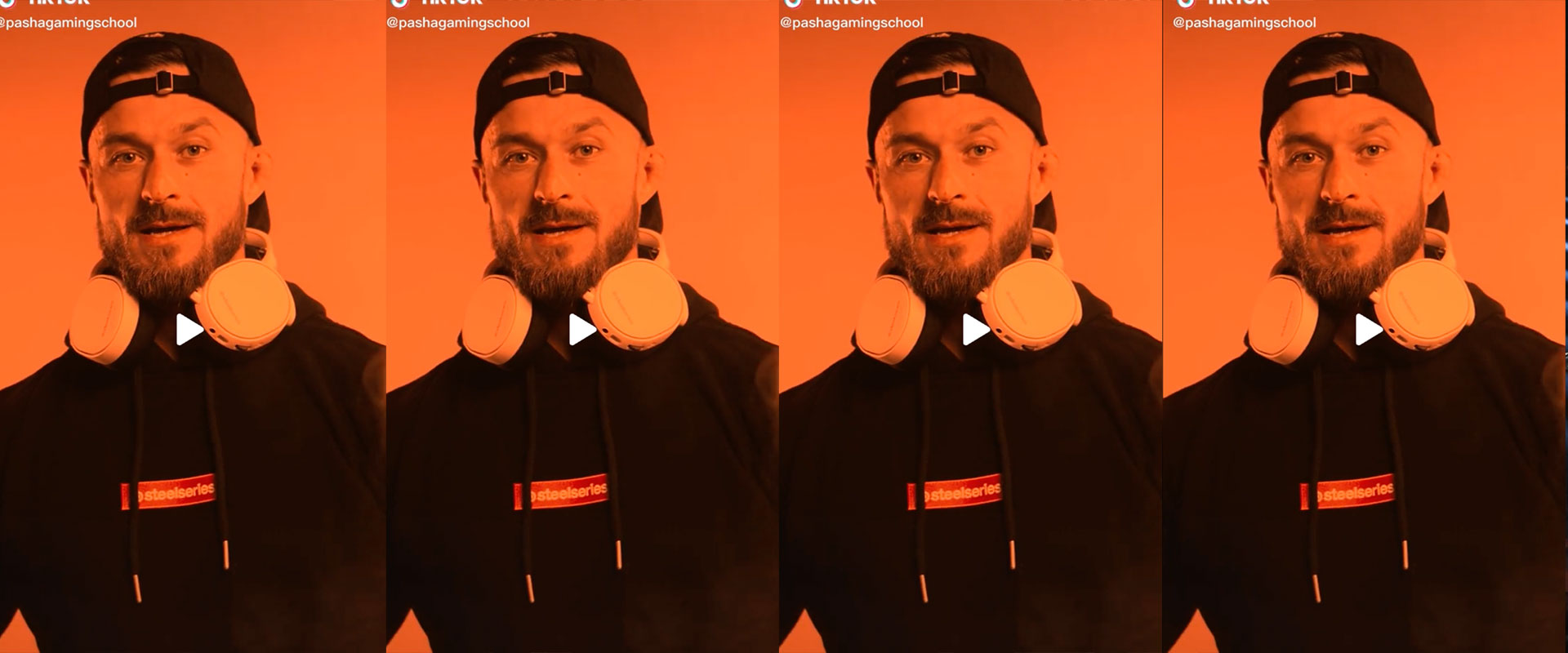 Objectives
SteelSeries – a leading manufacturer of gaming peripherals and accessories, including headsets, keyboards, mice, and mousepads reached out to create an awareness campaign for their pro series of peripherals designed in collaboration with top esports players. Our challenge was to create an advertising and information campaign using various channels and to inform players, both casual and aspiring to a competent esports scene, about a new product line dedicated just for them.
Solution
We've built our media plans on industry reports analyzing the gaming community and used our expert knowledge and experience in gaming influencer marketing. We have created media plan targeting CS:GO fans 13-44 yo with Facebook and Instagram Ads (CS:GO fans and followers of the biggest CS:GO influencers in PL), YouTube Ads (followers of biggest CS:GO channels in PL, viewers of videos containing CS:GO gameplay and tutorials), TikTok Ads (CS:GO fans, FPS enthusiasts) and Programmatic Ads (segment of CS:GO fans, readers of articles with CS:GO related keywords).
For our product campaign, we engaged world esports icon Jarosław 'pashabiceps' Jarząbkowski, who has been extremely popular for years, has a great reputation, great skills, is a guide for young players, and has a huge and engaged community. We have created 6 and 15 seconds variants of video advertisements and coherent photos, each in horizontal, vertical and square formats to perfectly fit in each marketing channel. While testing different formats of creatives we have optimized the campaign effectiveness and costs. We used eye-catching in display video format in programmatic, showing video advertisements to users scrolling articles about CS:GO in most popular gaming sites. What's important we used influencer whitelisting ads in Facebook (boosting post published on PashaBiceps fanpage) and TikTok (creating Spark Ad – boosted post published on PashaGamingSchool TikTok account), gaining credibility with recommendation straight from influencer profile not from a brand's account.
Results
Constant campaign optimization and high organic reach through comments, reactions and shares on TikTok and Facebook posts (we have encouraged followers to show their gaming mouses in the comment section) on PashaBiceps accounts, produced exceeding results, reaching the impression frequency goal of 3 with smaller budget spent than planned. The campaign received positive feedback in social media and high engagement with more than 2,6k reactions and 173 comments on Facebook and 12,4k likes, 120 comments and 33 shares on TikTok. In total, the campaign generated over 9 million impressions and was one of the most effective campaigns in the brand's history.
15 000+
reactions on Social Media